Padres Santos started in 2017 as a project to help 3PL, manufacturing or distribution companies by giving an excellent location in Saltillo as a strategic point of distribution through the lease or sale of exclusive warehouses.





Different Communications Lanes



Optical Fiber with symmetric speed






Saltillo is part of the Economic North Road, a highway project that reinforce the development of the Mexican economy by facilitation the connection between the states of Coahuila, Nuevo Leon, Durango, Chihuahua, Sinaloa, Tamaulipas, Nayarit and Zacatecas.
Said project will launch the integration of Coahuila to "Ports to Plains" an important highway network that connects with the center of the United States and Canada.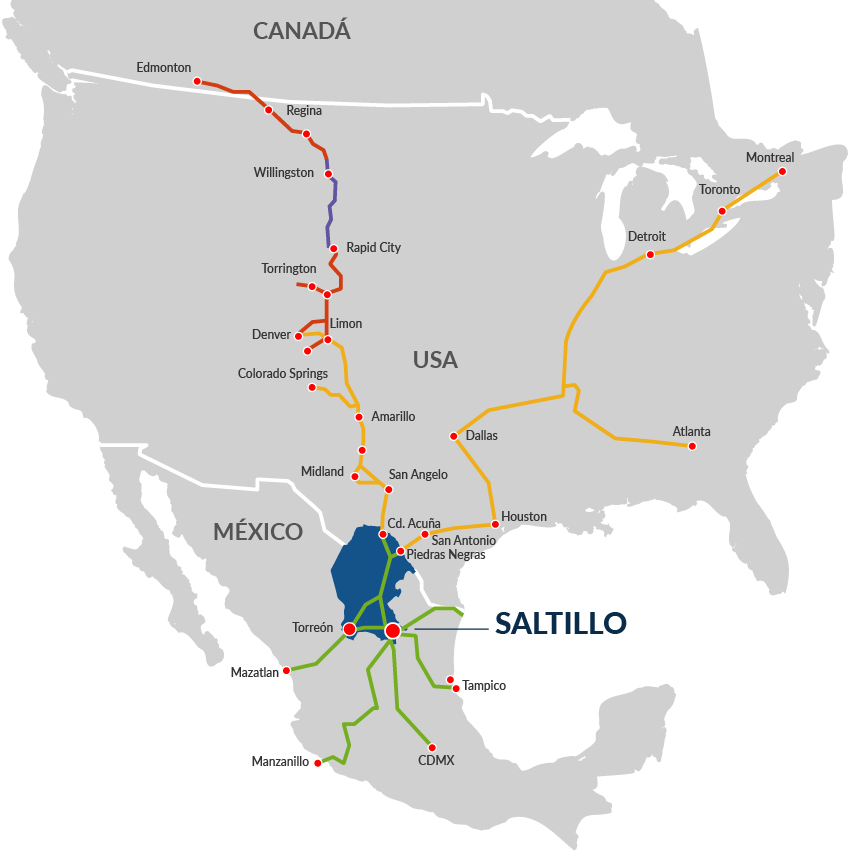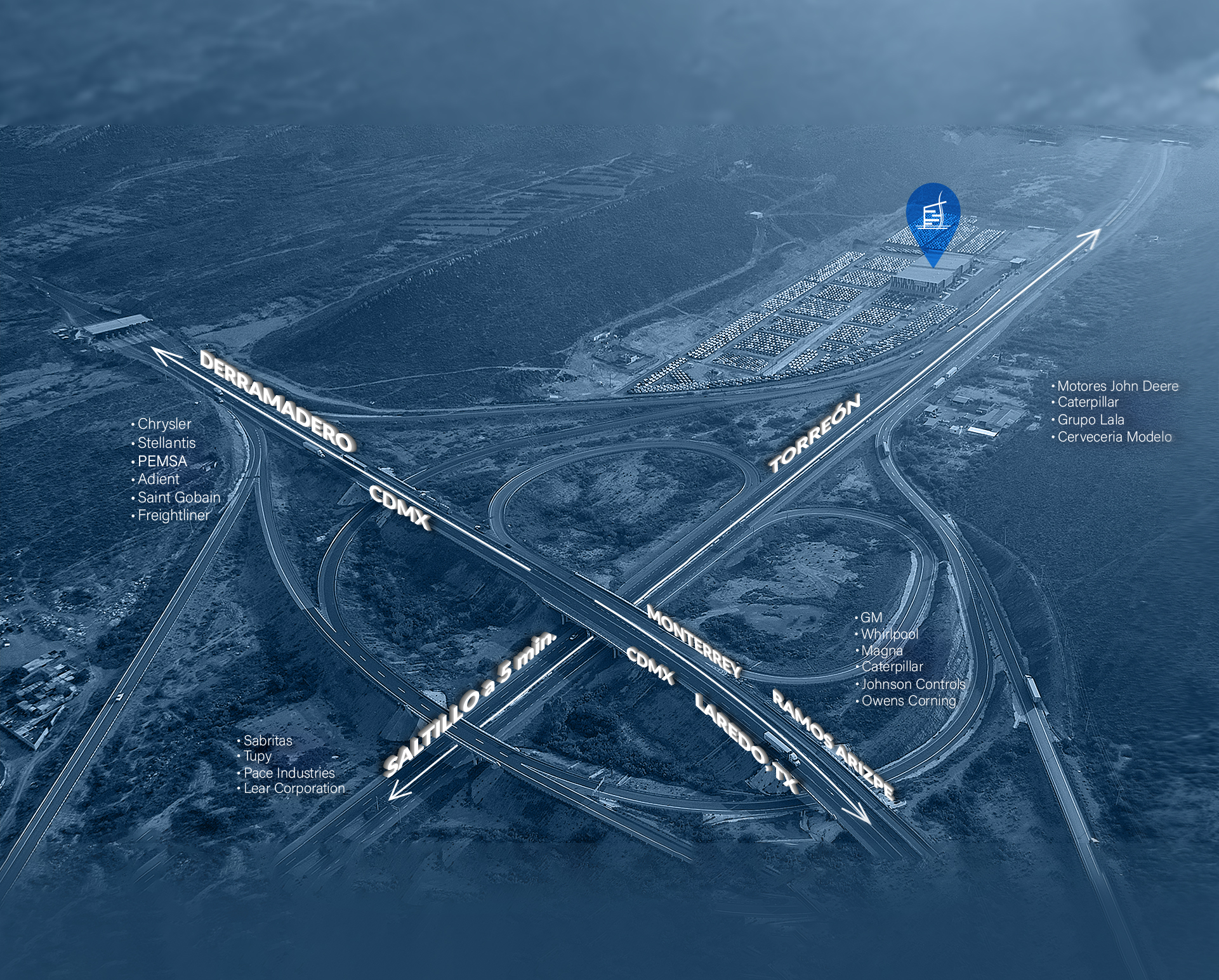 Ideal location for suppliers of: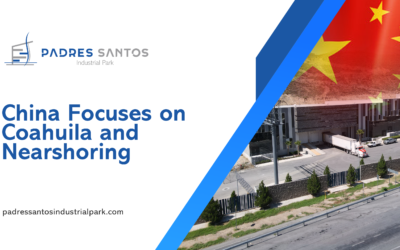 Setting aside those in agreement or disagreement, China has already become one of the major players in global industrial and economic matters. A country whose automotive and technology companies are beginning to occupy larger spaces in international markets, and as a...
Torreon Highway #7940 CP. 25123 Saltillo, Coahuila
We have a strategic location with easy access to different avenues.
Fast transportation to the industrial zones of Saltillo and Ramos Arizpe